Asterios S.A. is an independent Geneva based regulated fiduciary corporate services provider specialized in legal and tax advisory.
We create and manage tailor-made structures for our worldwide clients in order to enhance and protect the business ventures and accumulated wealth.
Asterios S.A. benefits from a strong presence in various jurisdictions. Satisfying our clients' most demanding expectations is a priority for us. This is why we strive to offer the best quality services in a wide range of domains including tailor made solutions.
This array of services intends to be as wide as possible. For this purpose, Asterios S.A. provides his clients vertical and horizontal solutions, in order to offer a fully satisfying customised approach and guaranteeing maximum confidentiality.
Asterios S.A. is an independent institution. Indeed, in order to defend and manage our clients' interests objectively and impartially, independence is a key issue.
Confidentiality is a constant Asterios prerequisite. Thus there are no exceptions made to our rule. Our clients' privacy is protected at all times.
For Asterios S.A. each client is unique, hence there are no pre-made solutions. For the purpose of suiting and adapting to each of our clients' needs, we aim to provide specific customised services.
Asterios' expertise is worldwide, expressed by our wide-ranging professional knowledge. Hence we offer our services regardless of the geographical area involved.
Day-to-day bookkeeping, financial statement preparation and tax returns are essential business services. Indeed Asterios S.A. helps organizations with it. Moreover, we have the expertise to make this service cost-effective and personalized for your operations. Our extensive tax knowledge is combined with tailored and quality bookkeeping and accounting to give our clients even more value. Thereby you can focus on what matters most to your business.
Provided that you are a company operating primarily from another location or an established firm without the in-house accounting expertise, you have the possibility to outsource the work to us or we may supplement your team. Indeed, instead of staffing a full-time, permanent accounting department, we can ensure your day-to-day financial reporting tasks are done. Moreover Asterios S.A. benefits from an extensive tax knowledge, which combined with our accounting service can help you be proactive about future decisions that may have an impact on your corporate taxes.
Knowing that all aspects of your accounting are in good hands allows you to focus on your core business and the growth of your company. In fact we ensure that you stay on top of your transactions, payrolls and tax payments, among others.
We stay on top of the day-to-day activity in your accounts and can help you record your transactions into your accounting system. In addition to the traditional financial statements, we may also provide you relevant analytics to give you insights into your business.
A compilation is a cost-effective and efficient alternative for companies or small businesses which do not require an audit or a review. Instead of having the expertise in-house, Asterios S.A. ensures that your financial statements are put together in a professional manner before you file your taxes.
We dispose of dedicated corporate Trustees. We act as Trustees in various domains such as Commercial and Family but also in Charity and Succession.
Being proactive is an important element for success especially when it is about tax planning for future growth and company milestones. Hence Asterios S.A. helps you meet important deadlines for tax return preparation. Tax return preparation is not routine. With Asterios S.A. you benefit from new insights about tax planning combined with preparation.
Working closely with our Tax professionals, the Accounting Services Group will help you with:
/ Personal and corporate tax compliance
/ Optimization of corporate and personal income taxes
/ Family succession and estate planning
/ Co-founder and C-suite succession planning
/ Preparation for sale of a business
/ Tax planning for other company growth milestones, such as IPO, global expansion
Within a complex and international environment our group guides corporate and individual clients to find the most appropriate legal and tax structure.

Main areas of expertise are:
Asset protection schemes; Finance structuring; Royalty licensing; Ownership of equity and assets; Succession planning; Trading activities
With Asterios you will benefit from a full range of corporate services including and not limited to:
/ Accounting and book-keeping
/ Company secretarial services
/ Corporate formation
/ Corporate and individual directorship
/ Domiciliation
/ Nominee services
/ Tax compliance
Family wealth is fully managed by Asterios S.A. in all its aspects.
Examples include:
/ Immigration solutions
/ Services in the real estate field
/ Solutions to the day to day management of the family life.
/ Structuring of the estate
/ Succession planning
/ Yachts and airplanes registration and management
Asterios Wealth Management
THIS CAN BE CLASSIC MANDATE INVESTING ACCORDING TO SPECIFIC INVESTMENT GRIDS OR SPECIAL MANDATES WITH A TAILORED OR THEMED APPROACH
The managed mandates allow you to access the different investment opportunities offered by the market. The management objectives are defined in accordance with the client and are subject to a regular monitoring.
The diversity of financial instruments accessible enables a wide variety of strategies, ranging from more regular to the more dynamic approach.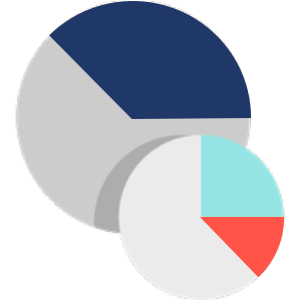 The portfolio construction is completely flexible and designed to meet the expectations of the clients in terms of: maturity, liquidity, efficiency, sectorial exposure.
It is worth noticing that our clients can select the custodian bank of their choice.
ASTERIOS SA OFFERS MANAGEMENT MANDATES UNDER DIFFERENT MODELS DEPENDING ON THE INVESTOR PROFILE:
Discretionary Management Mandate
Management Mandate in the context of a life insurance contract through our partners.
THE MANAGEMENT MANDATES PROVIDE YOU WITH MANY BENEFITS:
We carefully define your asset allocation according to your investment policy, your objectives in term of performance and volatility.
We also handle placement decisions and management activities, which are often time consuming for you.
We manage your investments with professionalism and closely monitor them continuously.
We periodically examine your investment strategy and the need to adapt them to changing market conditions with you.
You regularly receive a transparent valuation of the current status of your portfolio.
We effectively mobilize our know-how for you as well as our management, analyst and valuation teams.